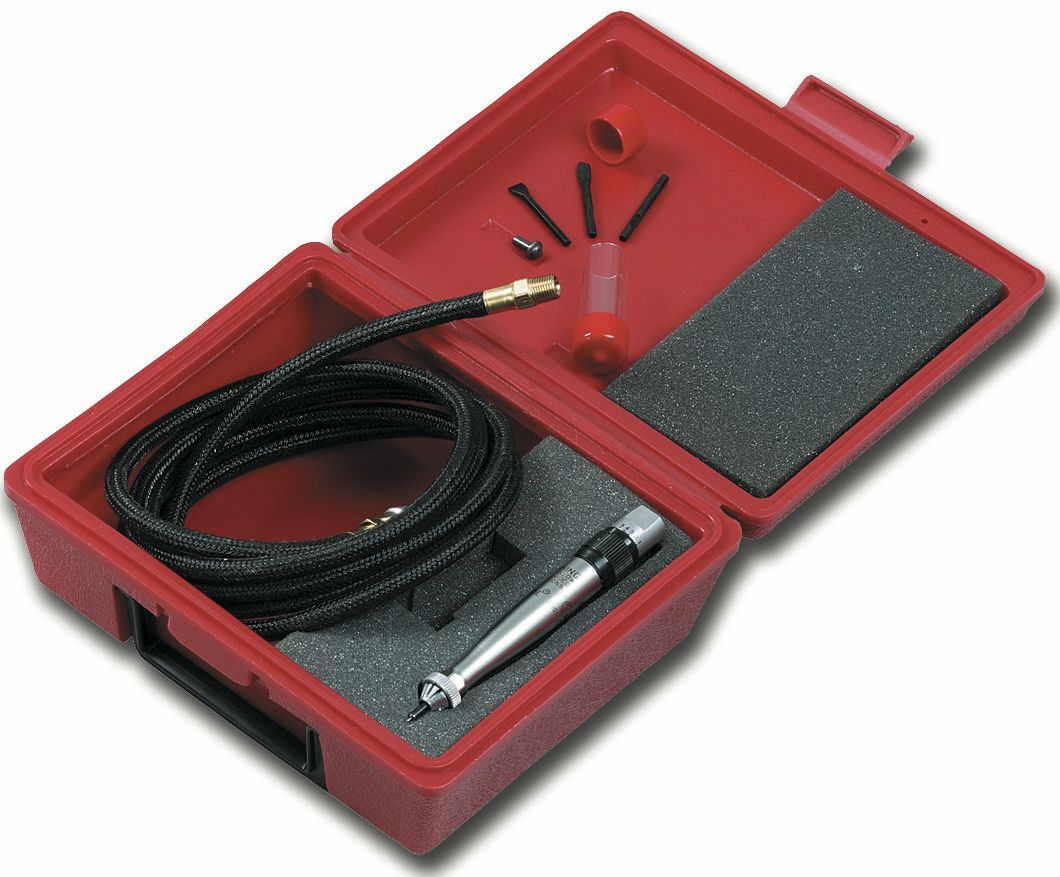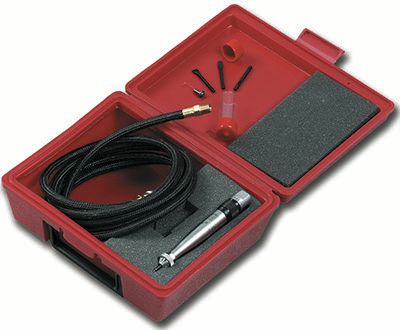 CP9361 Series - Engraving Pens Air Scribe®
Constructed of premium components for a superior durability. Easy handling and comfortable use with an adjustable power for a variety of applications and materials such as: metals, plastics, ceramics, and glass
Take advantages of this CP9361 compact, light, durable and efficient chipping hammer. The CP9361 range is defined by 2 models, raw CP9361 and kit CP9361-1 (CP9361, pneumatic hose and filter, stylus, chisels and carrying case).

CP9361 Series - Engraving Pens Air Scribe®
Constructed of premium components for a superior durability. Easy handling and comfortable use with an adjustable power for a variety of applications and materials such as: metals, plastics, ceramics, and glass
Benefits
Highest durability in the market.
Convertible to a hammer or a light scaler.
Lightweight and easy handling for operator comfort.